Vietnam's non-communicable disease today accounts for over 77 percent of the country's death and disability numbers, primarily dominated by cardiovascular disease and cancer as the two most common causes of death. The rising cases of cancer and cardiovascular diseases have led Vietnam to realize the emergence of diagnosis improvements, monitoring, and tech-enabled early-stage interventions to prevent the worsening of said diseases.
When cardiovascular diseases and other non-communicable diseases are left untreated properly, there is an increasing possibility of the illness interacting and coexisting with other infectious conditions. For example, Vietnam has seen rising Hepatitis C Virus infection associated with cardiovascular disease, representing more than 1.5 million loss of Disability Adjusted Life Years (DALY) due to the disproportionate commonly experienced by low to middle-income countries.
Vietnam's healthcare structure is divided into four verticals, starting from the (1) Ministry of Health that is responsible for national management and regulation development of hospitals throughout the country, followed by (2) the Department of Health that acts as an agency under the Provincial People's Committee, supporting healthcare management operations and preparing the procedures of operational directives to (3) the District Health Bureau and (4) Commune Health Centre to focus more on the districts.
The decentralized hospital system corresponds to multilayered administrative levels, catering to the rising healthcare services needs in metropolitan and rural areas. However, the complex hospital system has resulted in public hospitals lacking the necessary infrastructure investment. Therefore, the Vietnamese private healthcare sector has recently started to jump in and play an essential role in easing accessibility for people seeking more thorough healthcare services in major cities. Regardless, the contribution from Vietnam's private healthcare providers is still in the nascent stage, eventually positioning public hospitals in overcrowded conditions.
The Rise of Health Tech in Vietnam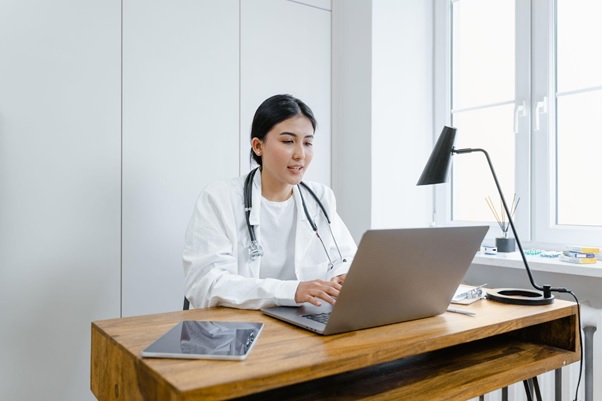 Following the issue, digital health in Vietnam rises to enhance patient experiences by providing direct patient-provider communication, in-app messaging service, encrypted electronic records, and telemedicine. The output of the necessary software tools resulted in AI-enabled technologies integrating the medical tourism supply chain.
Today, the Vietnam telemedicine landscape in Vietnam has brought patient consultations into a digital method, and improved clinical outcomes as doctors provide more personalized recommendations. The occurrence of telemedicine is supported by the country's consistent growth of smartphone sales volume to over USD 32.4 million per month, with a CAGR of 2.4 percent.
Vietnam's critical digital health ecosystem players are divided into policymakers, funders, healthcare providers, and solution providers. Vietnam's Ministry of Health policymakers have recently set targets for the sector's digital transformation plan from 2019 to 2025, further strengthening the foundation for public and private sector information infrastructure developments.
Hospital Digital Adoption
Hospitals have welcomed the establishment of Vietnam's digital health regulatory framework to improve operations management and data storage. Today, more than 92 percent of Vietnam's public hospitals have adopted digital transformation through outsourcing from local IT companies such as FPT, Link Toan Cao, Dang Quang, and One Net as their primary digital solutions providers.
Similarly, Vietnam's private sector healthcare facilities have adapted to more advanced health management systems, upgrading their digital initiatives to provide best practices and increase the competition level in the country.