Vietnam's economy has seen growth from the first quarter of 2022, as the country opens up businesses and tourism. One of the sectors that has seen growth despite the impact of the COVID-19 pandemic is agriculture. As a pillar of Vietnam's economy, its productivity improved in 2021 compared to the previous year, and the sector is eyeing 2.5-3% growth in 2022.
This year, Vietnam's prime minister has approved the National Sustainable Agriculture and Rural Development Strategy for the period of 2021 to 2030, with a vision to 2050. This strategy highlights the plan to develop a commodity-producing agricultural sector, ensuring high productivity, quality, efficiency, and sustainability, by creating development plans based on local advantages.
As Vietnam sets its eyes on national food security and ensuring \he agricultural sector's contribution to socio-economic developments, it must also prepare for headwinds. What are the challenges to the agriculture industry in Vietnam? How are innovations and policies helping the sector develop and become more resilient and advanced?
Vietnam's Agriculture Sector Development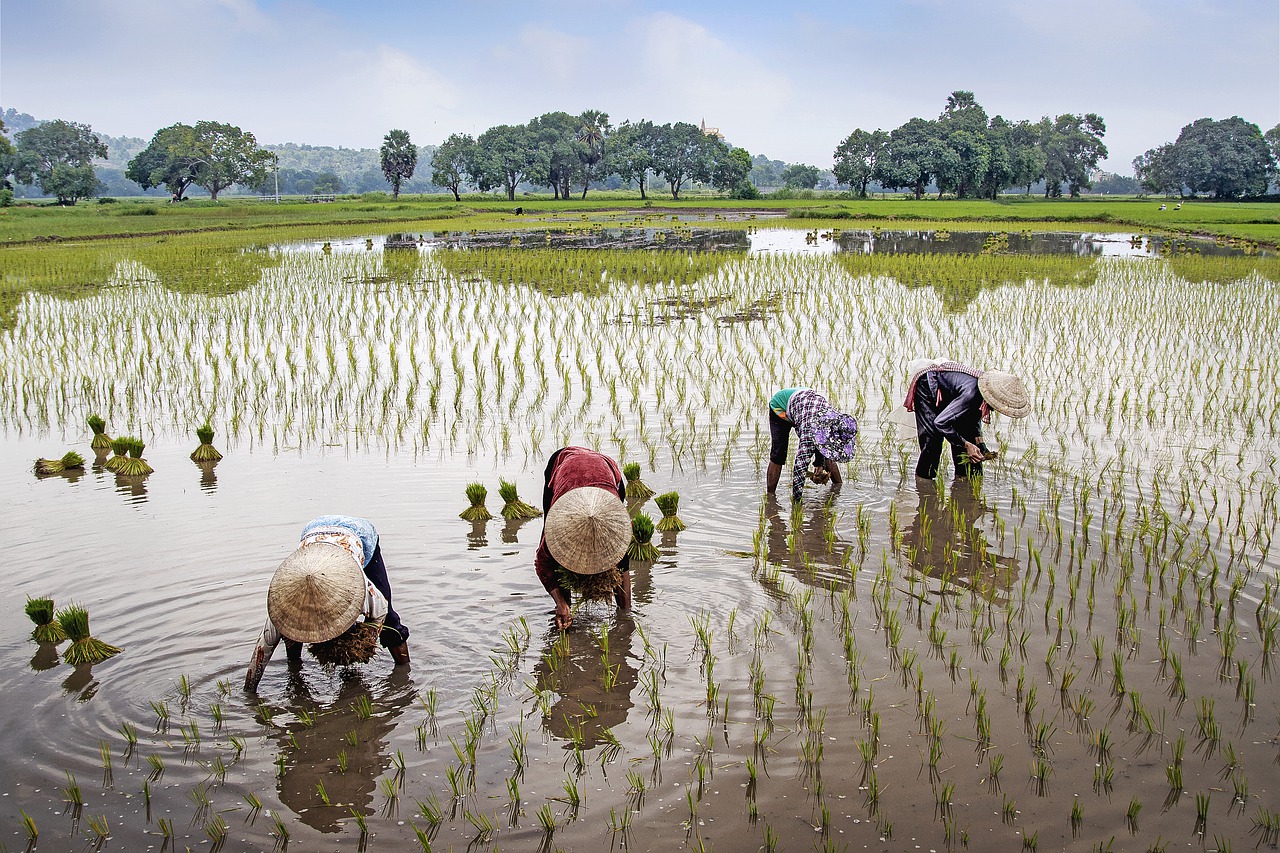 In recent years, the agriculture sector in Vietnam has enjoyed rapid development. As one of the most important economic sectors in the country, it accounts for about 12% of the country's total gross domestic product (GDP). It is also very labor-intensive, making it the largest employer across all economic sectors.
The industry thrives through cheap agricultural exports such as rice, coffee beans, peanuts, sugar cane, and tea. However, as per recent agriculture statistics in Vietnam, climate change has been one of the major challenges that the industry has had to deal with. Rice production, specifically, has been negatively affected by climate change, which has led to drought and related saltwater intrusion.
Some farmers took this opportunity to switch to farming shrimp, which also has a high export value. To support this transition, the government has provided farmers with training and loans. The goal is to duble the export of shrimp from Vietnam by 2025.
The Future of Vietnam's Agriculture Technology
Vietnam has 12 areas certified for high-tech agriculture, with the three most prominent zones being the Hau Giang, Phu Yen, and Bac Lieu provinces. In the last few years, there has been a rollout of agriculture technology (agtech) that can be adopted in Vietnam's agricultural regions, but it has been slow compared to other countries.
The government eyes biotechnology, mechanizing technology, and automation as ways to implement sustainable agricultural practices as well as increase productivity in the sector. Some agtech innovations that have been adopted in Vietnam include plant growth monitoring cameras, environmental sensors, greenhouses with automatic adjustment systems, and blockchain.
Vietnam's Ministry of Agriculture and Rural Development (MARD) has partnered with developed countries to expand and promote agtech in the country. Foreign investors will also find opportunities in smart farming, machinery, quality assurance, genetics, and pest management.
The Vietnamese government is eager to partner with private entities to support the growth of agtech in the country, and those that want to enter the market may want to take some time to really understand the fragmented agriculture industry in Vietnam, but huge payoffs can be expected.