Vietnam boasts one of the most diverse and healthy cuisines in the world. The country is known for its traditional food and regional diversity. Many local restaurants highlight local dishes that include rice, vegetables, fish sauce-based food, and snacks. However, in recent years, they have seen rapid development in the number of market players in Vietnam's food services sector.
According to recent reports, there are about 44 million citizens that comprise Vietnam's middle class. As the segment grows, their disposable income also helps expand Vietnam's F&B industry. Many foreign players have struggled to win over the local market but changing behaviors and trends enable them to sustain business in the country.
How is Vietnam's food service market faring post-pandemic, and what can businesses expect when entering and expanding in the country?
Shifts in Vietnam's Food Service Market
Over the last 20 years, Vietnam's F&B industry has expanded to include foreign players in the quick service restaurant and café segments. To date, many world-famous food and beverage brands have found their way to the country. However, many of them have struggled to hit their growth targets in the country.
McDonald's entered the Vietnam food service market by opening a branch in Ho Chi Minh City in 2014, hoping to reach 100 stores in the country by 2022. Currently, they only have 23 stores across the country.
Burger King opened in the country in 2012 and targeted 60 stores by 2016, but has only opened nine until now. But as Western tastes continue to influence the middle class, foreign quick-service restaurants are helping the fast-food sector rise in the country.
As Vietnamese cities become more highly urbanized, the middle class and the youth are becoming more open to trying new products. This presents positive opportunities for foreign brands to enter the market. Food culture is rapidly developing in the country, and Vietnam's F&B industry is becoming more interesting.
In cities like Hanoi and Ho Chi Minh, restaurants serving cuisines like Japanese, Korean, Spanish, Italian, and Greek create a vibrant scene for international food culture. Local snacks are the most readily available across the country, featuring dishes across various regions in Vietnam.
Digitalization in Vietnam's F&B Industry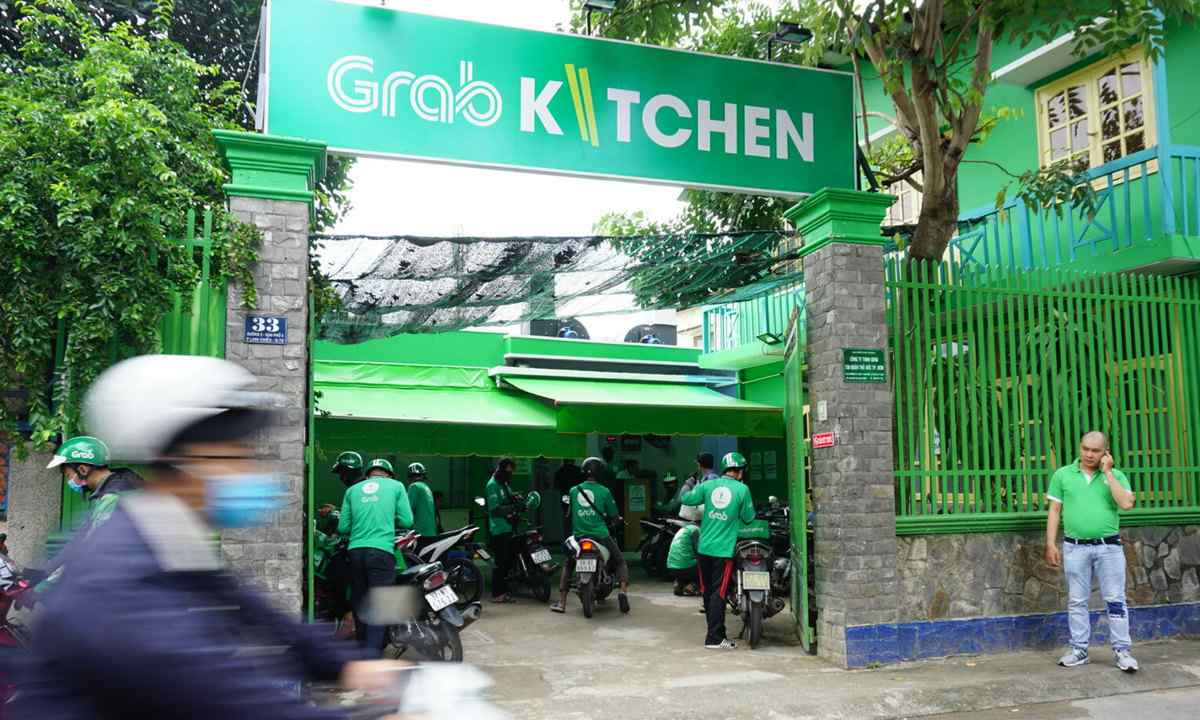 In the last two years, market players in Vietnam's food services market have had to be creative in order to survive the COVID-19 pandemic. Some businesses took this as an opportunity to offer only food delivery services instead of sit-down or self-service restaurants.
One of the biggest changes brought about by the pandemic was the transition of Vietnam's food service market to digitalization. In the first quarter of this year, digital transactions of consumers for food service in Vietnam logged 24% growth compared to the same period last year.
Consumers are now changing their food spending habits, and ordering through online platforms and using cashless payment methods are now commonplace. This has also helped keep Vietnam's food service market afloat through the pandemic, providing opportunities in the food delivery segment of the industry.
Vietnam remains to be attractive to local and foreign players in the F&B industry. As Vietnam continues to enjoy economic growth, more consumers will help the industry thrive in the country. It's a matter of edging out the competition in terms of food quality, pricing, and healthy menu options to ensure sustained success.